Must-have treatments for your daily beauty regimen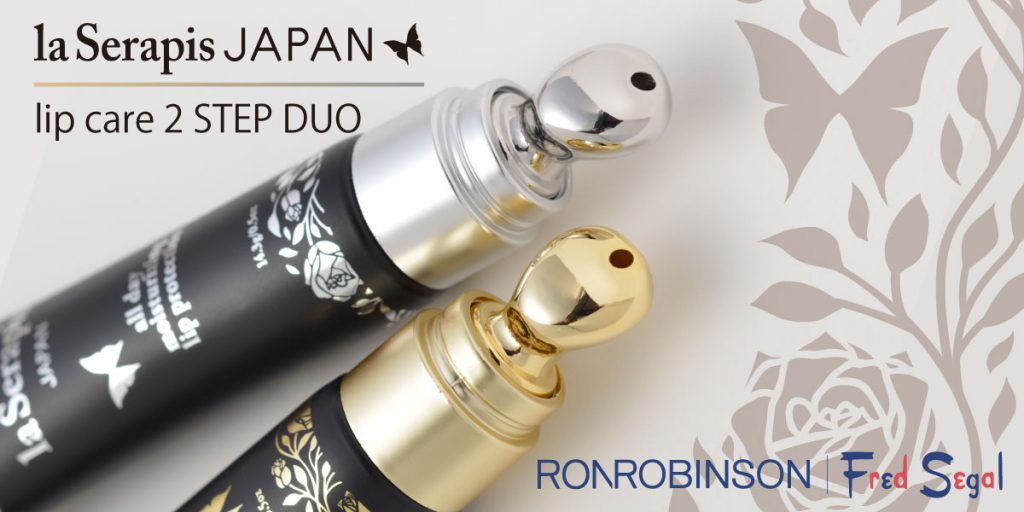 HEAL.RESTORE.LOVE.
LA SERAPIS 2 STEP LIP DUO ultra-rich formulas moisturize nourish and reveal smooth healthy and fuller lips and skin.
Repair, heal and help restore skin to its highest level of health and appearance with organic, marine based, scientifically proven formulations. Utilizing nano technology to deliver your skin the worlds highest quality nutrients, essential vitamins, minerals derived from the earths plants and sea life.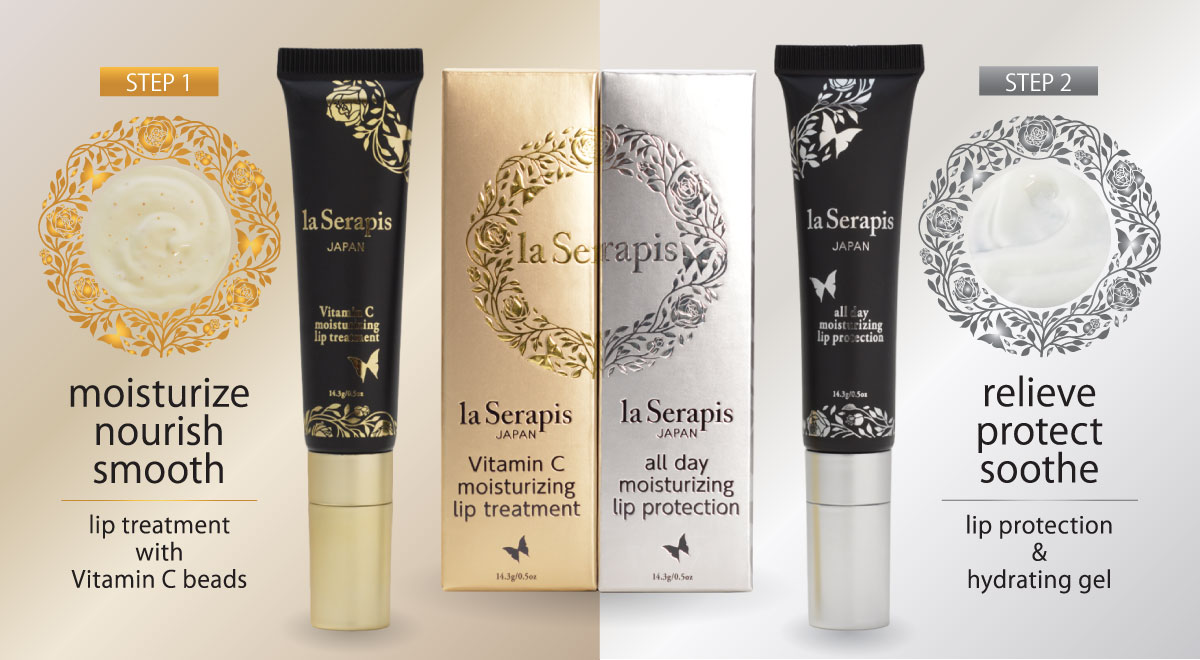 La Serapis Vitamin C Moisturizing Lip Treatment
Intensive hydrating cream, infused with Vitamins A & E as well as tiny yellow Vitamin C beads that make lips velvety smooth.
Restores moisture to reveal softer, smoother, suppler lips. Prevents future damage caused by every day lip exposure. Delivers a wonderful sensation as it is absorbed deep into the delicate skin of the lips
La Serapis All Day Moisturizing Lip Protection
Smarter way to deliver the reparative and hydrating effect of Vitamins A & E, without that waxy, greasy feel.
Relieves and comforts lips with effective ingredients. Refreshes with vanilla and mint
Creates a beautiful shine as it heals & protects